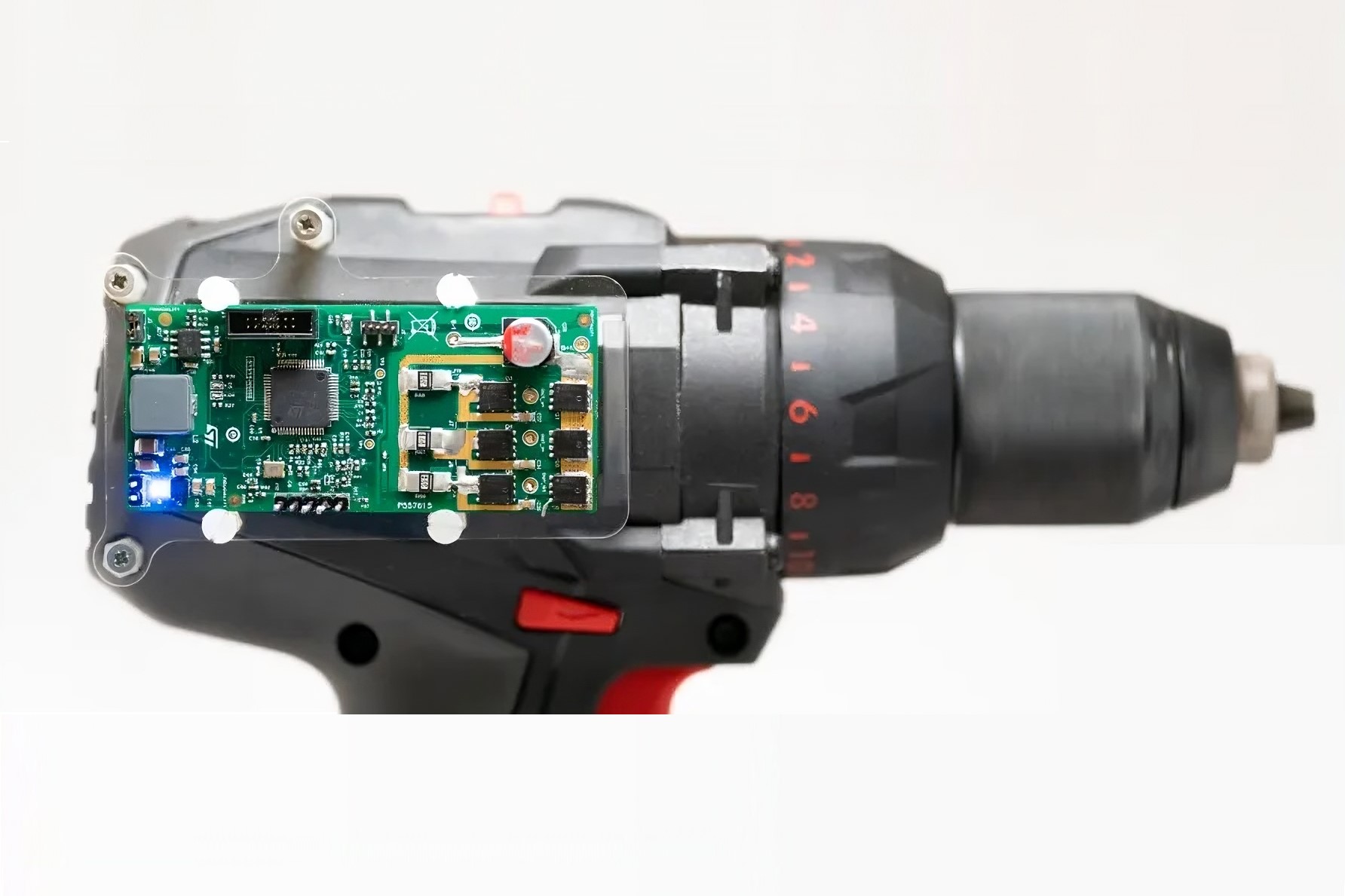 STMicroelectronics and Würth Elektronik Collaborate on a High-performance Power Tool

Add to my favorite
2023-10-13
Würth Elektronik and STMicroelectronics jointly developed a demo using a Würth power tool. The design, which efficiently drives a low-voltage Brushless DC motor, is ideal for handheld power-tool applications. Moreover, the design includes all the necessary user interfaces required to control the motor's trigger, speed, and direction.
Over the past few years, STMicroelectronics and the passive components manufacturer Würth Elektronik have established a strong collaboration developing reference designs that leverage the best of each companies' portfolios. By combining active components from ST with passive components from Würth Elektronik, the companies can offer ready-made turnkey or customizable solutions to customers.
"Working with Würth Elektronik, ST has shown its capability to work with partners to extract the best performance from its product offer and to jointly develop system solutions addressing the most challenging and complex application needs," said Ricardo De Sa Earp, Executive Vice President, General-Purpose Microcontroller Sub-Group, STMicroelectronics.
"The development of a cost-effective, high-quality reference design that forms the basis for outstanding power tools is another example of the fruitful collaboration we share with STMicroelectronics," said Alexander Gerfer, CTO, Würth Elektronik eiSos Group.
意法半導體
伍爾特電子
電動工具
高性能
攜帶式
低壓無刷直流馬達
STMicroelectronics
Würth Elektronik
power tools
high performance
portable
brushless DC motor

Subscribe