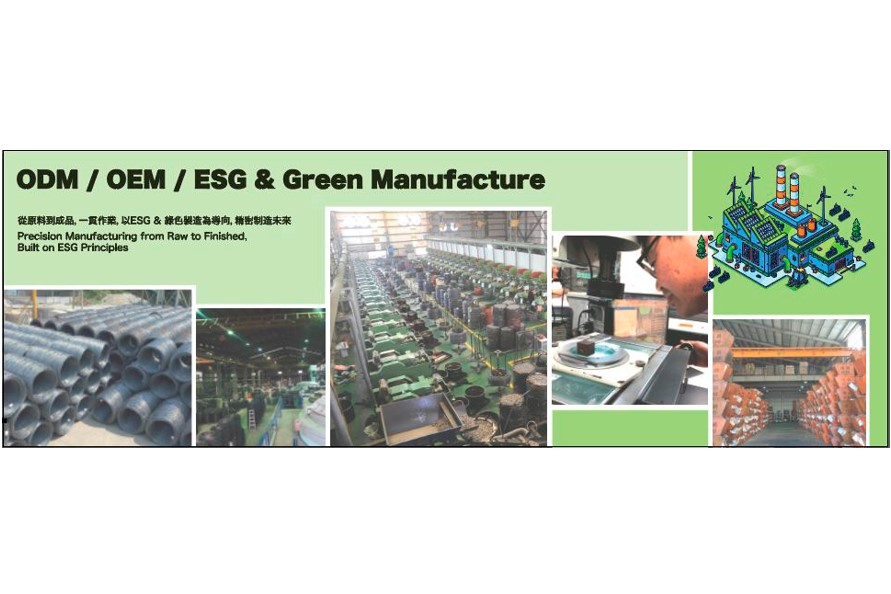 Soon Port International- Professional Fasteners Well Received in European and U.S. Markets

Add to my favorite
2023-09-26
STAND NO. AT IFE: 619
Soon Port International is a professional fastener manufacturer with a history of more than 6 decades. Since its establishment in 1962, the company has been adhering to the philosophy of "honesty and integrity", and through years of experience and growth, it has deeply cultivated its technology in the areas of wire rod, screws, and hardware processing and manufacturing, and has now become the leading manufacturer and exporter in the industry with two major business entities, namely, "Domestic Wires/Fasteners Sales" and " Overseas Fasteners Sales".
One-stop Service from Materials, Production, Sale to Shipment; Factory-wide Implementation of ERP Process Control
Sonn Port is one of the few wire manufacturing predecessors in Taiwan that started its business with screws and hardware wires. With the excellent quality of its products and services, it gradually expanded into the domestic market by word of mouth among its customers.
In the 1990's, in order to satisfy the continuous demand from domestic customers, it started to manufacture threaded rods and nails. Due to the company's financial stability, it expanded its factory by adding several wire production lines and building a specialized factory for nails and threaded rod. At this time, the monthly production capacity has reached more than 5,500 tons.
In 2000, the senior management of the company decided to enter the international market to further promote the company's reputation and lay the foundation in the international market. The screw export department was then established to specialize in handling foreign orders for fasteners and related products. Combining the original diversified products with decades of manufacturing experience, Soon Port has established a strong international competitiveness.
In 2016, in order to provide customers with product design and development (ODM) services. The company hired experienced professionals in the industry to build a quality R&D team to further enhance product design and development capabilities.
In 2018, it developed a special patented YENTEK baking technology and established a unique brand. In the same year, it passed the C4 anti-corrosion test of foreign laboratories.
"Quality and customer satisfaction have always been our most important business philosophy in serving our customers," said Soon Port. "Under this business philosophy, Soon Port has constantly challenged ourselves to extend our product portfolio, expand our service market, and improve our technology and services. From purchasing raw materials for production to our own wire drawing/screws/paint/packaging factories, we have integrated new manufacturing technologies into operations. ERP has been fully implemented in the factory, and through the system connection, the relevant units can clearly grasp the production status and progress of orders, including: customer notification, production drawing setting values, the progress of each process delivery, quality assurance inspection and measurement data, EN10204 3.1 inspection report system output, and the complete production history of all items can be traced."
Getting Multiple Int'l Certificates, Structural Screws are Well Received by European and U.S. Customers
Soon Port's insistence on quality has enabled its fasteners to be successfully used by construction customers in the U.S., Germany, Spain, Japan and other countries, with approximately 35% of the fasteners being sold to U.S. professional construction market, which has stringent quality requirements. In the past, it has stood out from many competitors and assisted its customers in obtaining the ICC certification in the US by virtue of its strong R&D capability. Currently, it is in the process of applying for ETA certification for long screws for the European market.
In response to the increasing quality standards of customers in the market, Soon Port has actively introduced various international quality management systems. In addition to ISO 9001:2015, ISO 14001:2015, CE 14566 and CE 14592, TAF laboratory certification and SA8000 certification are also under application, and it will begin to receive training on relevant regulations in mid-2023. Meanwhile, it is also improving the ESG-related issues, which are currently popular in the industry, in the hope of synchronizing with the international standards and bringing more added value and benefits to customers.
Contact: Lynn Chen, Sales Manager
鴻錡興業
內銷線材/扣件
外銷扣件
ERP製程控管
YENTEK烤漆技術
C4認證
Soon Port International
domestic wires/fasteners sales
overseas fastener sales
ERP
C4 certified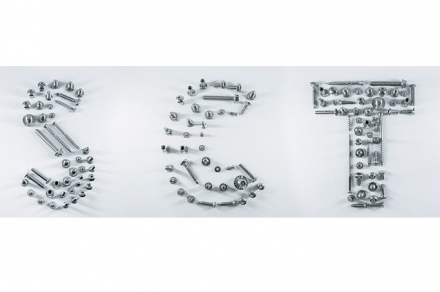 2023-09-27

Subscribe