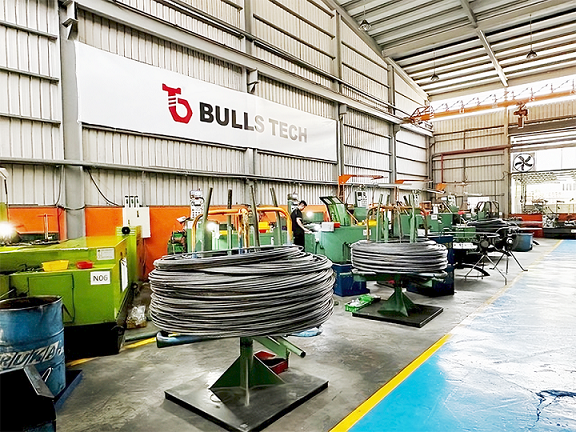 Bulls Technology- IATF-16949-certified Automotive Special Fastener Specialist

Add to my favorite
2023-09-26
STAND NO. AT IFE: 1078
Located in Nanzi District of Kaohsiung City (Taiwan), Bulls Technology has over 15 years of experience in factory management, fastener product development, and quality system, and knows well about customers' demand for special parts in all levels. Through OEM service, 99% of their products are supplied to the automotive and related industries in Europe and the U.S. Making "Bulls" a part of the company name, they want themselves to operate like a sports team, where all members demonstrate their strengths in each position and cooperate with each other. Communication, innovation and execution are the three core values of the company. In less than three years after establishment, Bulls was able to acquire IATF-16949 certification.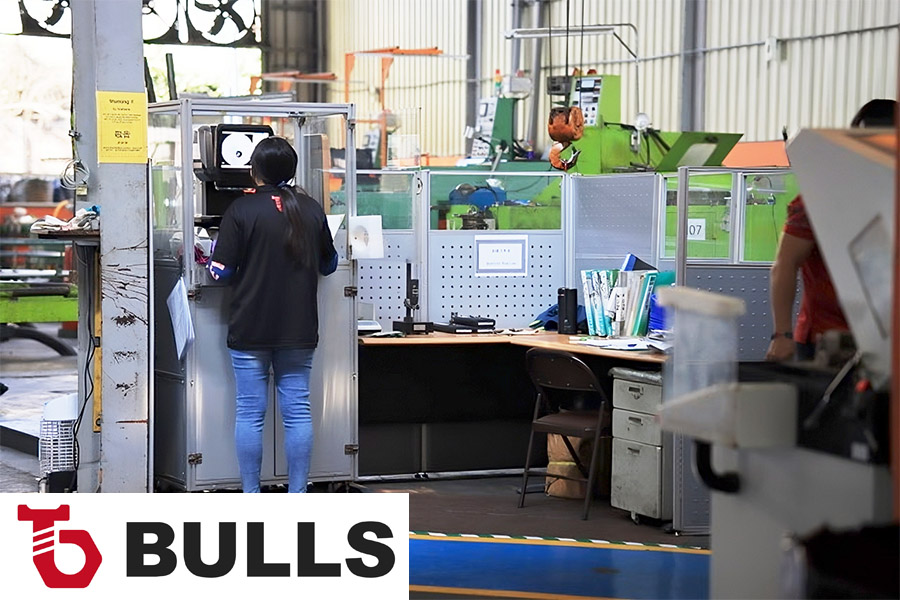 They have grown into a 30-people office along with a manufacturing and packaging plant. The manufacturing plant has 6 multi-stroke screw and bolt forming machines and 6 nut forming machines, producing M4-M12 shoulder bolts, T-tubes, rivets, welded screws and nuts with lengths up to 80mm; the packaging plant has eddy current and optical sorting machines to control quality and provide customized packaging and labeling.
Utilizing the technology by Data Systems Consulting (Taiwan), Bulls Technology is implementing "Industrial Internet of Things" (IIoT), connecting production data to smart phone applications. Operators are able to monitor equipment status in real time and continuously optimize production. Supervisors have access to equipment utilization rate for accurate production management, and schedule tool maintenance in advance. The ultimate goal is to reduce wasting. Additionally, they introduced plastic 3D printers to generate product shapes and evaluate measurement methods to improve R&D success rates and provide preliminary samples for customers to review dimensions in the design phase.
Bulls Technology will be exhibiting at IFE (Las Vegas) this year, where they will be looking for customers needing special parts. They hope to attract customers to the modern management in Bulls Technology's plants and their R&D capabilities, so that clients will think of Bulls Technology when they need special parts. They are committed to satisfying existing customers as well as increasing customer base through the show.
Engineers in Bulls are required to have 6 Sigma Green Belt certified. They are committed to nurturing talents and providing a complete pipeline for job promotion and growth. It doesn't take a large company to nurture talents. It is after nurturing talents that provides the requisites to grow big. Their corporate spirit is to continue to improve and outperform themselves.
Contact: Jordan Wang, General Manager
波爾澌工業
車用特殊扣件
IATF-16949認證
螺絲
T型管
鉚釘
焊接螺絲螺帽
機器互聯網
Bulls Technology
automotive fasteners
shoulder bolts
T-tubes
rivets
welded screws
nuts
IoT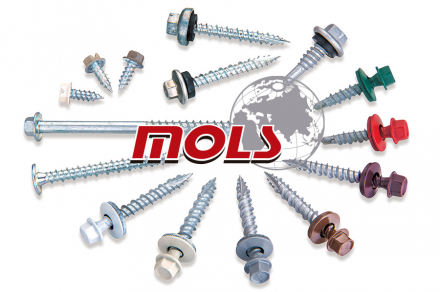 2023-09-27

Subscribe