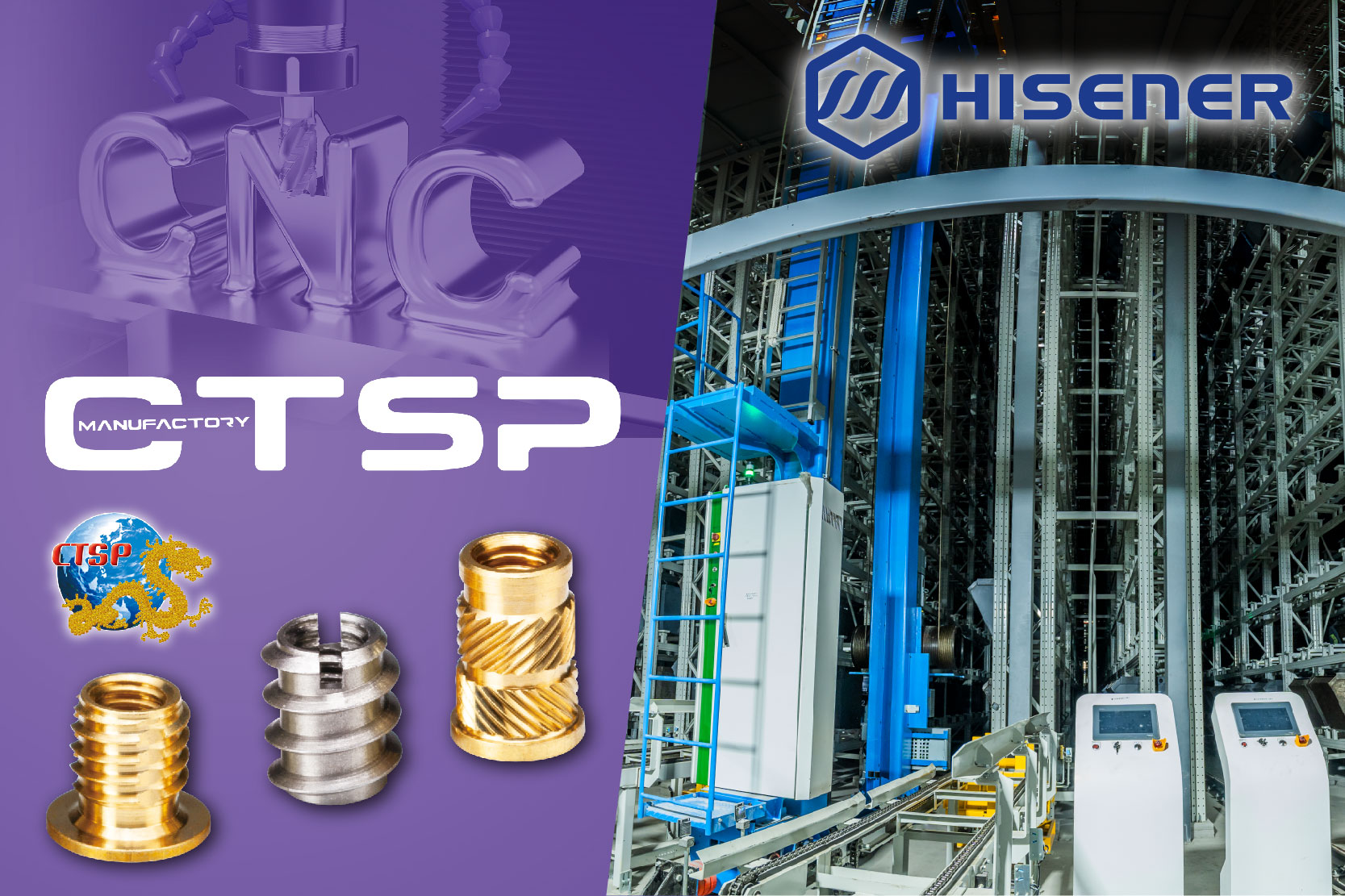 Spotlight: CTSP / Hisener

Add to my favorite
2023-10-24
【In response to the implementation of the EU carbon tax and the global trend of net-zero carbon reduction in the manufacturing industry, CTSP has also responded to the trend by actively introducing the concept of environmental awareness into its production line ;In the first half of 2023, Hisener announced the completion of constructing an ERP and WMS-connected smart plant, a 300% increase in production capacity, and expansion of laboratories. In the second half of 2023, they announced completing three major advances】
Brass Inserts & Self-Clinching Fasteners by CTSP-
High Yield Rate Passes Automotive and Electronic Component Market Requirements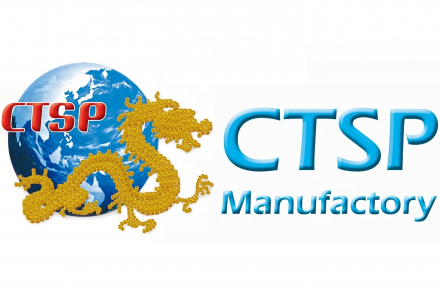 Excellent Quality Synchronized with Europe, USA and Japan
Chin Tai Sing Precision Manufactory (CTSP), which has always regarded high quality as the guiding principle of business operation, has a global business territory and has established long-term and stable cooperative relationships with many customers. Over the past years, CTSP has maintained the spirit of synchronizing with the quality requirements of customers in Europe, USA, and Japan, and has produced a wide range of standard and special brass inserts, self-clinching fasteners, and customized parts with outstanding quality through meticulous and stringent quality control strategies and sophisticated machining technologies. The team strives to pursue a high quality level of products close to 0ppm, which has not only gained itself the dual certification of ISO 9001 Quality Management System and IATF 16949 Automotive Quality Management System, but also won for itself a ticket to the global automotive and electronic parts supply chain.
Committed to Producing Low-Pollution Products
In recent years, in response to the implementation of the EU carbon tax and the global trend of net-zero carbon reduction in the manufacturing industry, CTSP has also responded to the trend by actively introducing the concept of environmental awareness into its production line, accelerating the upgrading of manufacturing processes, and endeavoring to provide the automotive and electronic components customers with higher quality fasteners with lower levels of pollution, and at the same time, providing PPAP documents, IMDS or ISIR to meet the needs of customers along the automotive supply chain.
"Our general and custom products, as well as parts made of stainless steel/aluminum and various other materials, have been highly acclaimed in the global high-end industry market. The RoHS environmental certification, ISO 9001:2015 and IATF 16949 certificates that we have obtained so far are also the best testaments to our quality management," said CTSP.
High Capacity & Tolerance Precision
Considering that customers in the European and U.S. markets attach great importance to quality and product performance and that their demand is highly changeable, CTSP's excellent technical team continues to devote themselves to the R&D of new products and work together with customers to develop products that satisfy their needs through customization capabilities and services regarded as a strong support by customers. Meanwhile, CTSP continues to move forward at a steady pace to strengthen the quality of production and appropriately upgrade their automated production and inspection equipment, with the goal of developing top-quality inserts, self-clinching fasteners, and custom parts with the tolerance or precision within the range of +-0.01mm.
Batch No. Based Manufacturing Management for Real-time Order Status Tracking
CTSP's current monthly production can reach more than 20 million pieces and advanced automated equipment such as image measuring instruments, optical sorting machines, packaging machines, etc. have been also introduced into its manufacturing procedure. Also, a team of professional technicians with an average of more than 20 years of experience is deployed to monitor the operation of the production line and deal with abnormalities, fully demonstrating its ability to cope with substantial incoming orders from the global market and allowing European and U.S. customers having high requirements for product quality to be free from worries.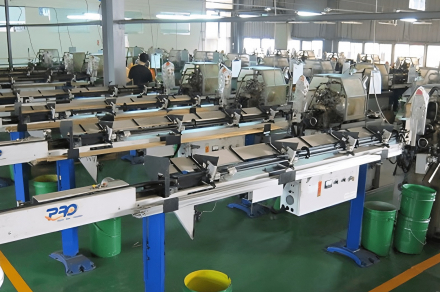 "We've been handling every customer's order with the 0PPM standard and we've been also the first among industry players in Taiwan to introduce the "Batch No. Based Manufacturing Management" into our process, so that our customers can track the progress of their orders in real time. Our insistence on quality has not only been thoroughly implemented in our employees, equipment, and services, but has also been internalized into our core values for corporate development," said CTSP.
Contact: General Manager Lee
Hisener Industrial Makes Major Leap
•Bi-metal Screw Development •ETA-22/0584 Certified •ESG
Being one of the largest fastener trading companies in China and one of the world's largest suppliers of fasteners, Hisener has continued to implement smart and digital manufacturing, as well as optimize production lines and warehousing technology in recent years. In the first half of 2023, Hisener announced the completion of constructing an ERP and WMS-connected smart plant, a 300% increase in production capacity, and expansion of laboratories. In the second half of 2023, they announced completing three major advances and have set out on a great path of achieving corporate social responsibility and sustainability.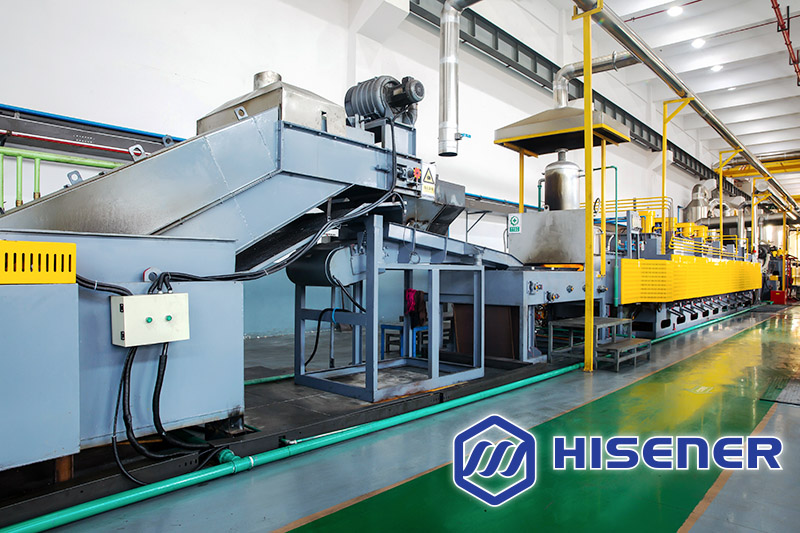 Highlight 1: New Bi-metal Screw
In the third quarter of 2022, they added a new manufacturing area for stainless steel products in their new 32,000-square-meter factory and achieved in-house production of such products. This year, they set up a dedicated manufacturing area to develop bi-metal screws. Simon Liang, general manager, said that his purpose is to satisfy existing customers' demand for diverse products, especially for high-performance screws. He has accumulated many years of manufacturing experience and has mastered the optimal balance between drilling performance of fasteners, price and cost. Combining his stainless steel screws and composite screws with one-stop service will increase Hisener's global market share.
Highlight 2: ETA-22/0584 Certified
Simon is officially announcing to the readers through Fastener World Magazine that Hisener carbon steel and stainless steel wood screws are ETA-certified and he has obtained the ETA-22/0584 certificate, a stepping stone for Hisener wood screws to expand market share in Europe. This ETA certificate is not the end but a part of the progression. Simon said that Hisener works with 150 carefully selected partners to provide more than 4,000 types of fasteners to customers in Europe, the U.S., South America and Russia. Hisener will continue to extend quality certification in response to the trend to provide customers around the world with best quality fasteners from China.
Highlight 3: ESG-driven Corporate Growth
Simon pointed out that solar panels have been installed on the 8,000-square-meter roof of his factory to make full use of clean energy. The offices and factories have been converted to LED lighting to reduce energy consumption. Administrative procedures have gone as paperless as possible to minimize the use of paper. Recyclable materials are used for product packaging. All internal transportation carts in the factory are electric to reduce energy consumption.
On the cover of China Fastener World Magazine this June, Simon chose the image of a polar bear hugging an ESG-driven fastener as his brand-new corporate guideline, which shows his humanistic concern for the ecology and animal conservation, and signals Hisener's determination to embrace global environmental protection.
Deepen the Bond of Trust and Tackle Customer Pain Points
Global major economic indicators reveal that positive market demand is to emerge again. Simon has traveled all over the world to introduce his new factory and new technology to customers. Face-to-face communication allows him to understand customers' pain points, and he wants to solve their problems through new products and smart factories, hoping to deepen the bond of trust and continuously expand international collaboration.
Contact: Simon Liang

Subscribe