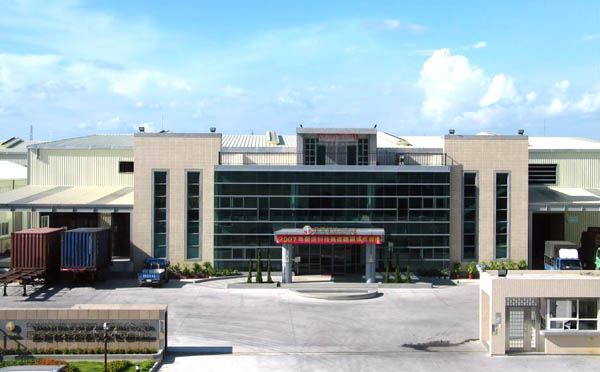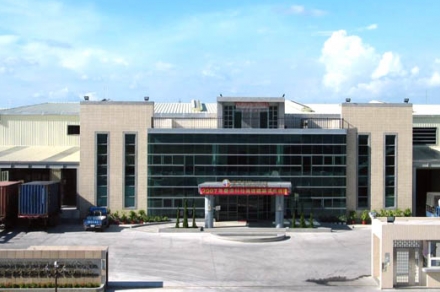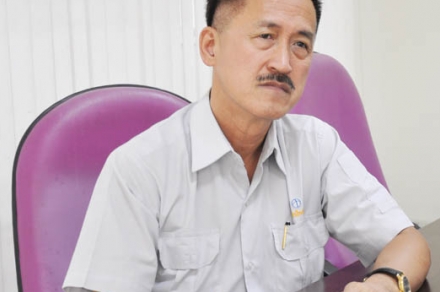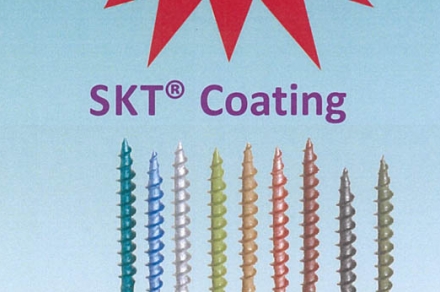 Taiwan Shan Yin: We Are the Perfect Manifestation of Systematic Transformation with Attitude and Passion

Add to my favorite
2017-02-06
I met CEO Mr. Kou-Tsair Su who had a big smile on his face as I walked into the door of Taiwan Shan Yin International Co., Ltd (TSY). His company was started from scratch in 1984 and has been moved to different locations four times since then. Today it has successfully transformed from a manufacturer of drywall screws to a supplier for the automotive fastener industry chain. Mr. Su also integrated high precision components, medical device and chemical coatings into the business of his company, leading TSY to become an enterprise group with excellent business performance each year. While talking about business inception, Mr. Su showed his impressive passion. In his tone, I was touched by his perseverance for business.

A Hands-on Company Based on R&D and Innovation
TSY is no doubt an excellent fastener company in Taiwan in terms of R&D and design. It has perceived that dedication to the development of drywall screws only will make it face many competitors and the future of this product is limited though it continues to be a bestseller. As a result, Mr. Su thinks ahead and constantly discovers innovative values for R&D and production of his fastener brand. He said, "I majored in international trade back in college; however, many basic types of patented screws for TSY were designed by me. Today, most of the designs of our current new products were created based on the basic product models."

Systematic Quality Improvement and Successful Transition to Development of Highly Value-added Products
TSY's high-precision sample screws showcased in the cabinets are like pieces of delicated art crafts. They demonstrate the company's achievements in the past 30 years, which include more than 80 patents and sales to more than 30 countries around the world. "We continue to keep our root in Taiwan and in correspondence with upgrade in the automotive fastener industry and international-operation policy. Now we produce fasteners for automobiles, electric appliances and environment protection. Therefore, we need a larger plant and additional facilities to satisfy our clients' needs."
SOFASCO, TSY's Malaysian subsidiary established in 1989, produces carbon steel, stainless steel and patented screws of its own brand. In early times they were mainly sold to Europe. With the geographical advantage in Southeast Asia, its Malaysia-based plant can not only sell products to Thailand, but also to Indonesia, and can even gain great transportation benefits after China implemented the "One Belt one Road" policy. Currently it acts as the best auxiliary part for the headquarters in Taiwan.

Online Computerized Management Giving Every Fastener an Identification Code
In correspondence to the Industry 4.0 trend, the status of every production line in TSY is reported via data. Currently it has 8 computer stations. Mr. Su adopts the IPQC online monitoring and inspection system, and gives each screw an exclusive ID code to monitor every production process. Moreover, all products of the company have to go through image full inspection 3 times before packaging. In addition to ensuring product quality, it can also prevent product return due to pest infestation in pallets and seed contamination bothering the industry. The company has been even accredited by U.S. Department of Homeland Security, for its well-managed product import and export.

In Pursuit of Being Best of the Best
Mr. Su thinks that the most important part of business operation is "dedication and attitude". They work like an air freshener, spreading positive corporate culture to every corner of the company and prompting mutual sales growth among the company's main products. Currently the patented products account for 80% of the company's export and the company sells high quality, highly designed and customized high precision components to the world. For corporate sustainability, he started to make TSY operate more like a large corporate group in 2015 and integrated high precision components, medical device and chemical coating business into the company. In recent years, it has enhanced collaboration with ITRI and the medical team of NCKU in the development of biotechnology and medical devices. Mr. Su hopes that the company will become a sustainable business which brings hope and profit to its employees and which is customer-oriented and attractive to customers.