DAR YU ENTERPRISE CO., LTD.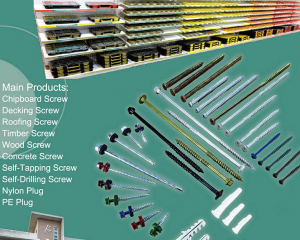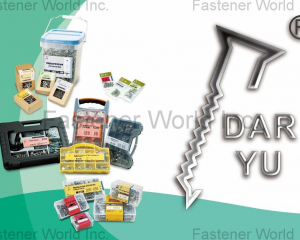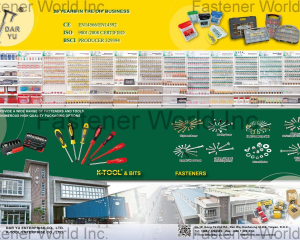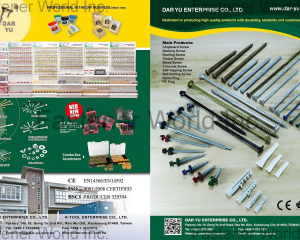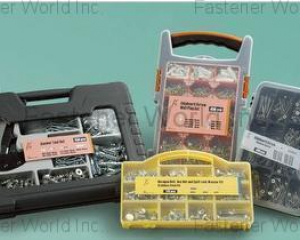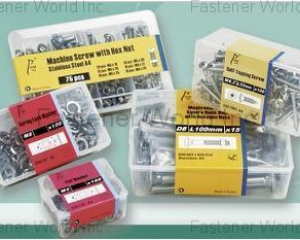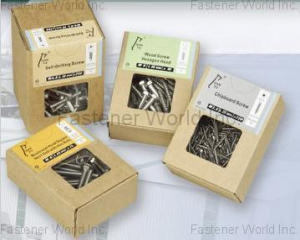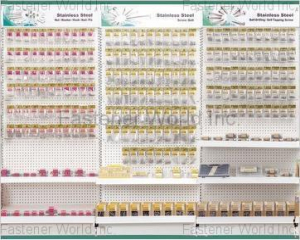 About Company
About Company


DAR YU ENTERPRISE CO., LTD. 

TAIWAN

NO. 19, GONG YE 2ND RD., REN WU DIST., KAOHSIUNG 81469, TAIWAN

+886-7-3723001 

+886-7-3721014 

MANUFACTURER / TRADER / EXPORTER


Dar Yu Enterprise Co., Ltd. is one of the most innovative and supportive suppliers of leading chained stores in Europe, US and Japan in DIY fasteners, household accessories, and hand-tools.

In 1989, Dar Yu was founded in Kaohsiung, Taiwan started with the business of fasteners distribution. To fulfill customers' growing demand on different packaging on DIY market, Dar Yu established the facility of plastic ejection manufacturing in 1993. In 1997, we moved to a new factory specialized in producing all kinds of plastic boxes in different shapes and dimensions.

In 1999, our sister company K-tool Enterprise Co., Ltd. was established for manufacturing hand-tools and high-end insulated screwdrivers. In 2010, we moved our packing lines and storage into a new building of 6,000 square meters located in Renwu Industrial Park to increase the productivity.

Over the past two decades, we have been providing quality products, satisfied services and wide selections of product range to develop long-term business relation with our customers. Dar Yu has the expertise of designing customized layout for hardware store shelves with complete series of fasteners and screwdrivers. Dar Yu, the reliable, supportive, innovative, loyal business partner, definitely is your best choice.


Certification
BSCI , CE , ISO-9001 , VPA/SG, VDE/GS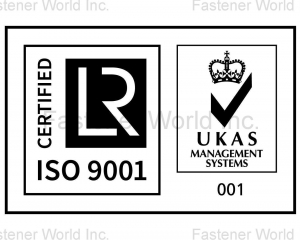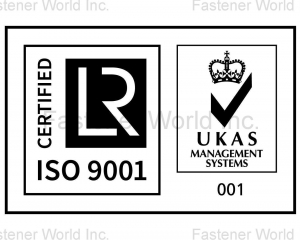 plants / Machines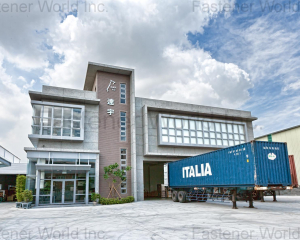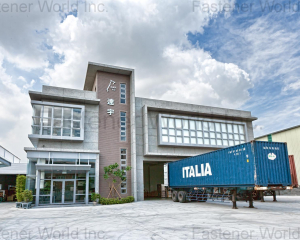 News

2013-09-27 
CE 14566 ACCREDITED
CE 14592 ACCREDITED
BSCI PRODUCER ACCREDITED
VDE/GS FOR SCREWDRIVER
VPA/GS FOR SCREWDRIVER
Keywords
Chipboard Screws
Drywall Screws
Fastener Kits
Wood Screws
Self-Tapping Screws


Overseas Factory / Branch

Main Product
Chipboard Screws
Drywall Screws
Fastener Kits
Wood Screws
Self-Tapping Screws
(Steel) Wire Nails
Bit & Bits Sets
Roofing Screws
Carbon Steel Washers
Machine Screws
Packaged Screws
We have more than 3,000 items of fasteners and screwdrivers are supplied regularly to overseas customers. Based on our supply chain of joint venture and subcontractors, Dar Yu is capable of offering one-stop shopping service to our customers by supplying all kinds of fasteners and screwdrivers made in Taiwan.

Chipboard Screws,Drywall Screws,(Steel) Wire Nails,Bit & Bits Sets,Fastener Kits,Roofing Screws,Wood Screws,Self-Tapping Screws,Carbon Steel Washers, Machine Screws, Nuts, Prepack Fasteners
Exhibitions Attended

2023/03/21-03/23
FASTENER FAIR GLOBAL

2019/09/18-09/19
INTERNATIONAL FASTENER EXPO

2019/03/19-03/21
FASTENER FAIR STUTTGART
Ads