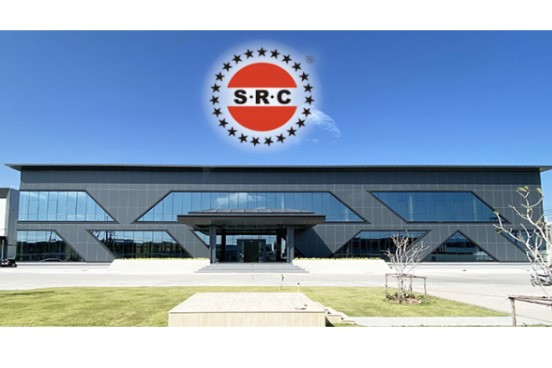 Special Rivets Corp. (SRC) New Plant in Thailand Enters Production

Add to my favorite
2023-03-29
SRC is dedicated to the research, production and sales of a full range of blind rivets, rivet nuts and high quality riveting tools. The company has invested in a factory in China and today has evolved into one of the largest manufacturers of blind rivets in Asia, with a monthly capacity of over 500 million pieces of blind rivets and 100 thousand pieces of high quality riveting tools per month. A fully automated warehouse and index system ensures accurate and rapid order fulfillment.
With a professional R&D team and rich sales experience, SRC at the 40th anniversary of corporate history has sold its products to more than 150 countries worldwide and accumulated more than 700 customers. In 2021, SRC expanded investment and set up a new factory in Thailand to fulfill customer needs, covering an area of 45,000 square meters. Now they are announcing the launch of production in this issue of Fastener World Magazine.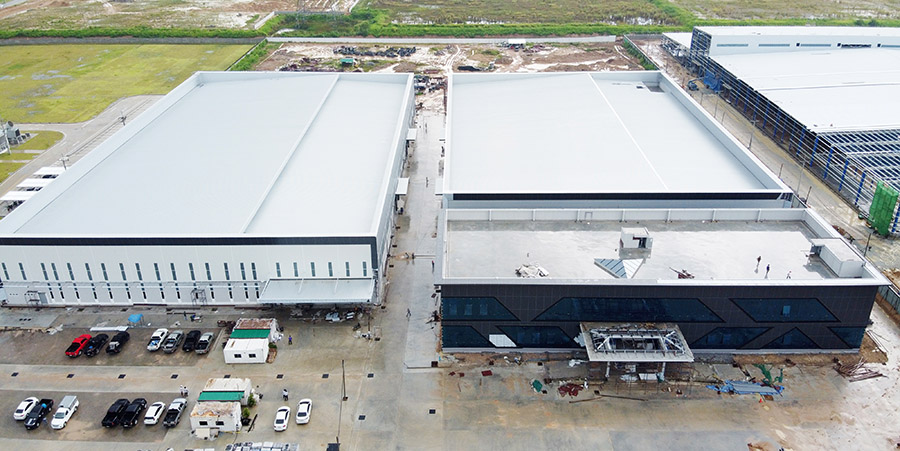 Eying Thailand as a Critical Market in Southeast Asia
SRC chose to set up a factory overseas in order to serve the world's demand for fasteners and expand client base. They see the worth of Thailand Prime Minister's ambition to develop Thailand as the top manufacturing nation of automobiles in Southeast Asia. Plus, they have many clients who identify Thailand as a key market in Southeast Asia. The new plant in Thailand will be able to serve clients from a close range.
The main task of this plant is to increase production of the existing blind rivet product line. New equipment has been purchased in large quantities to improve quality and develop flexibility for small quantity and diverse production to meet the needs of more customers. When lead time becomes a key factor, immediate delivery is far more important than lower prices, said SRC.
Targeted Future Monthly Capacity: 300 Million Rivets
The new plant's floor is currently 50% in use and has about 110 sets of automatic forming equipment, with a target of 300 sets to be added continuously. Through automation, manpower is streamlined and work shifts between departments within the plant is rationalized. At this stage, they are aiming at a monthly capacity of 100 million pieces of rivets for the Thailand plant, and planning to increase to 300 million pieces of rivets in the future. They are providing clients with better quality and cost performance by reducing costs.
Furthering Collaboration in Southeast Asia
With the support of the parent factory and the head office, they hope to develop the whole group into a sustainable enterprise. In addition to collaborating with more counterparts in the hardware and components market, they want to contribute to global environmental protection. In the future, the new factory will make appropriate adjustments according to the current international status and continue to integrate and expand product lines.
Under the impact of the global epidemic, SRC's export sales still reached double digit growth in 2022, with products mainly sold to the United States, Europe, New Zealand, Australia, Africa, Latin America and Southeast Asia, of which the United States accounts for 30%. "Every client is important to us. No matter where you are, we make sure our products are delivered to you," said the company, "In the face of market challenges, we will stick to the belief that makes us who we are and continue to create new markets."
Contact: Ms. Lydia Wang
恆昭
泰國新廠
拉釘
拉帽
拉釘工具
東南亞市場
Special Rivets Corp.
SRC
new Thai plant
blind rivet
rivet nut
riveting tool
Southeast Asian market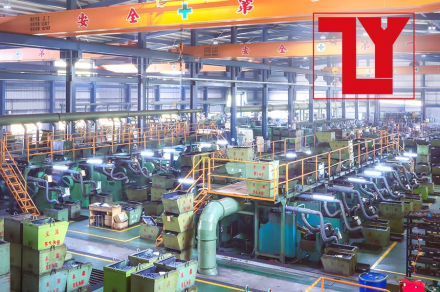 2023-05-18

Subscribe