To continue to browse our website will mean that you agree us to use Cookie. We use Cookie to provide our service and carry out analysis and marketing. To further understand how we use Cookie, please refer to our Privacy Policy.
Exhibitions News
Exhibitions Review
Online Exhibitions
Buyers info
Exhibitor list
Back to Exhibitions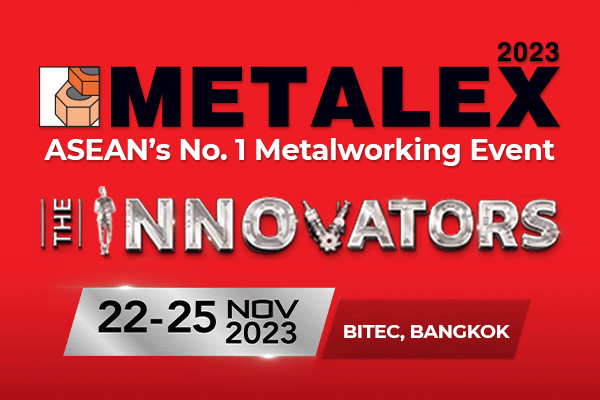 METALEX THAILAND
METALEX THAILAND Date2023-11-22~2023-11-25
Venue
BITEC
RX Tradex Invites Metalworking Professionals to become Innovators and Transform Businesses with 2,500 Technology Brands at METALEX 2023
RX Tradex is ready to organize the annual "METALEX" event, the number-one machine tools and metalworking technologies event serving ASEAN. This year, the event will be even bigger than the previous edition, taking place at BITEC with the addition of three special zones. These zones will showcase the latest cutting-edge technology and international zones that will feature machinery from seven international pavilions. It is estimated that the event will generate no less than 7 billion THB in trade value at and after the event.
Mrs. Varaporn Dhamcharee, Managing Director of RX Tradex (formerly known as Reed Tradex), ASEAN's leading exhibition organizer, revealed that the import figures from the Ministry of Commerce indicate that from January to September this year, the import value of machinery and components was 555,252.56 million THB, an increase of 2.89% compared to 2022. Within this category, machinery used in metalworking saw an increase of 4.59%, amounting to a value of 23,478.79 million THB. The top five countries from which Thailand imported these machinery and components are Japan, China, Taiwan(R.O.C.), Germany, and South Korea. "These numbers indicate a growing need to enhance efficiency in the metalworking industry and are in relations to Thailand's status as a manufacturing base of various products that the global market demands. Continuous foreign investments have been made; according to the Office of the Eastern Economic Corridor (EEC) Committee, referring to a report from BOI, the value of EEC investment promotion certificates issued in the past year has returned to a pre-COVID level, totaling 262,982 million THB. The top-five investors in the EEC are from Japan, the United States, Hong Kong SAR, China, and Taiwan (R.O.C.), respectively. The top three target industries with the highest investment are the automotive and automotive parts industry, followed by the petrochemical and chemical industry, and the electrical and electronics industry.
The data indicates increasing demand for metals in various industries. With the emergence of new challenges, business owners need to always be responsive. This includes meeting the increasingly complex consumer demands and adhering to trade regulations that may necessitate process adjustments to meet specific requirements or conditions of those trade measures, such as the production processes that reduce carbon emissions, as in the case of the Carbon Border Adjustment Mechanism (CBAM) of the European Union. These are challenges that require the application of new technologies and knowledge to address."
With a commitment to delivering new innovations, technologies, knowledge, partners, and collaborators to empower business owners in addressing increasingly complex challenges, RX Tradex is preparing to host "METALEX 2023", the 37th edition of the event this year. Mrs. Varaporn mentioned the concept behind this event, stating, "Technology is only beneficial when there are skilled personnel to plan, set up, control, and supervise. Therefore, this year, our METALEX event is organized under the theme of 'The Innovators' because we want to convey that behind innovations are innovators, and every one of us can be an innovator who brings innovation to our businesses and organizations, whether it's something small or large. We aim to stimulate and ignite the innovator within every industry professional and inspire them. The moment you step into the METALEX event, you can become an innovator instantly."
The METALEX event is renowned in the ASEAN metalworking industry as a comprehensive launch pad of new machine tools and metalworking innovations. It is a meeting point for professionals in the industry. Ms. Varaporn mentioned, "This year, our event has expanded by 10%, with exhibitions taking place both within the halls and the foyer area. We will feature a total of 2,500 brands in machine tools and metalworking technologies from 50 countries. Industry professionals from all over the world are eagerly waiting to participate. As of now, we have tens of thousands of industrialists having pre-registered to visit from more than 40 countries. We anticipate over 95,000 participants in total, and the trade value of business deals from the event are expected to exceed 7 billion Baht."
There are several new innovations being introduced for the first time in this year's event, including:
A new metal folding machine with the latest Servo technology from AMADA in Japan. It is precise and efficient featuring voice-activated controls as well as other user-friendly capabilities.

The latest laser machine from GF AgieCharmilles, a Swiss brand, imported by Sahamit Machinery providing solutions for engraving and surface marking with lasers, enhancing the quality of component production.

The machining center or metal cutting machine from Brother, imported from Japan by Yamazen (Thailand), that deliver high production output and environmental efficiency enabling the cutting and trimming of large or multi-sided workpieces.

Cobot from Nachi Technology Thailand offering high-speed and precision in handling workpieces, achieving speeds comparable to industrial robots.

Small-sized, high-speed, highly accurate, and efficient machining centers from Fanuc Thai featuring a tool magazine capable of holding up to 28 tools.
As for the main highlights of this year's METALEX event, in addition to showcasing new innovations from 7 international pavilions, including China, Italy, Japan, Germany, Singapore, South Korea, and Taiwan (R.O.C.), there are also new special features: Smart Materials, Additive Manufacturing (commonly known as 3D Printing), and Artificial Intelligence or AI which is playing an increasingly significant role in manufacturing.
In addition to the technology exhibitions, the event will also host 35 seminars. Some topics are the results of collaboration between RX Tradex and trade associations while others are hosted by various associations. There are a total 29 associations and 50 speakers, including:
The METALEX AI Forum, scheduled for the whole day of November 23, is organized in collaboration with the Digital Economy Promotion Agency (DEPA) and the Thai IoT Association. It is separated into two sessions; the morning session will feature speakers from both the user and service provider sides who will share experiences and insights on successful AI utilization on the topic "Key Success on AI Project Management." In the afternoon, in collaboration with the National Electronics and Computer Technology Center (NECTEC), a team of AI researchers will discuss new innovations in the topic "Policy to Practical – Industrial Policy for the Industrial Revolution in Practice."

On November 24, there will be three seminars:
In collaboration with the Aluminum Industry Group, the Federation of Thai Industries, and the National Metal and Materials Technology Center (MTEC), the 11th edition of Metallurgy Forum will focus on helping entrepreneurs respond to the challenges of carbon-related trade measures. The topic is "CBAM Defensive Measure of Thai Aluminium Industry and Lead to Circular Economy."

In collaboration with the Electric Vehicle Association of Thailand (EVAT), the EV Tech Forum will feature executives from both research organizations in the EV field and private sector entities, such as the official BYD distributor on the topic "Emerging Business in EV Ecosystem." with Khun Suvikrom "Per" Amaranun, a well-known actor and MC, as the host.

In partnership with the National Metal and Materials Technology Center, METALEX is introducing a new conference called Additive Manufacturing Forum which will gather engineers and experts from both Thailand and abroad to delve into opportunities and successful production using Additive Manufacturing technology on the topic "Opportunities and Constraints of the Modernized Industry."
METALEX 2023 will be held at Halls 98-104, BITEC (Bangkok International Trade & Exhibition Center), from November 22nd to 25th, 2023, between 10:00 AM and 6:00 PM. As this is a trade event, visitors are requested to not wearing shorts and flip-flops, and children under the age of 15 are not permitted inside the event due to the presences of large machinery. Advance registration for the event is available at www.metalex.co.th.
Fastener World's booth no. is to be determined.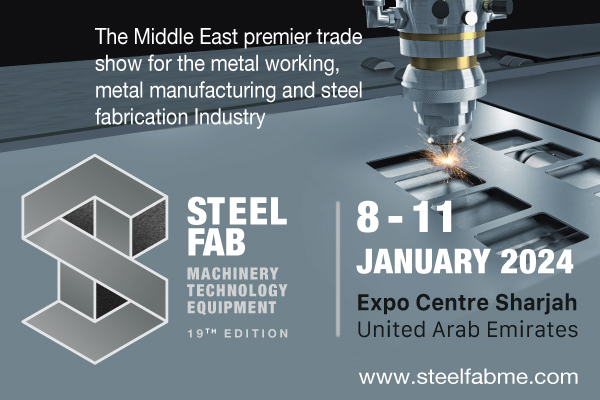 2024-01-08
STEELFAB SET TO AID TECH ADOPTION, INDUSTRIAL OUTPUT.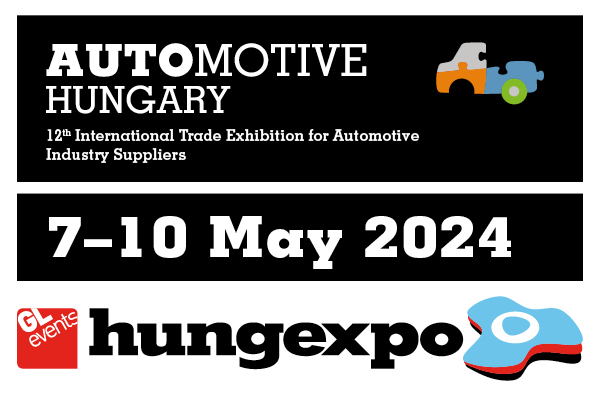 2024-05-07
AUTOMOTIVE HUNGARY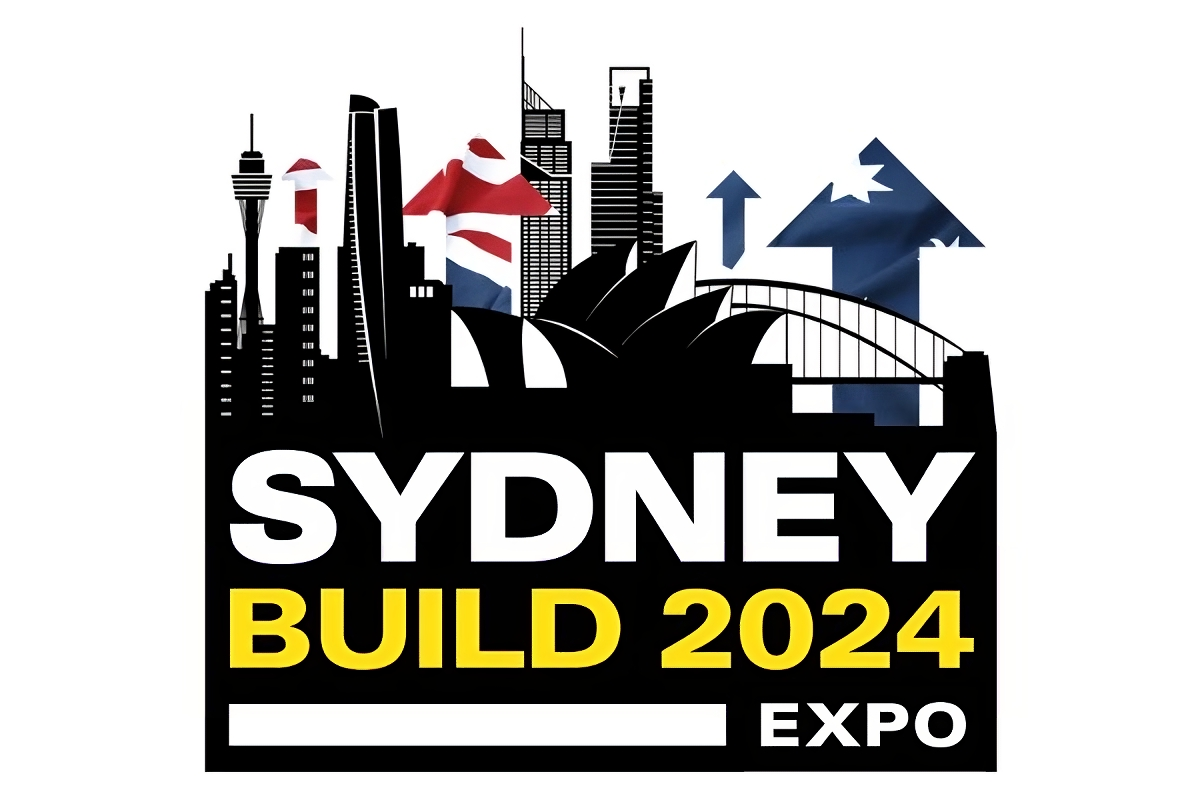 2024-05-01
SYDNEY BUILD EXPO
2024-01-08
STEELFAB SET TO AID TECH ADOPTION, INDUSTRIAL OUTPUT.
Fastener World's booth no. is to be determined.
2024-05-07
AUTOMOTIVE HUNGARY
Fastener World's booth no. is to be determined.
2024-05-01
SYDNEY BUILD EXPO
Fastener World's booth no. is to be determined.