To continue to browse our website will mean that you agree us to use Cookie. We use Cookie to provide our service and carry out analysis and marketing. To further understand how we use Cookie, please refer to our Privacy Policy.
Exhibitions News
Exhibitions Review
Online Exhibitions
Buyers info
Exhibitor list
Back to Exhibitions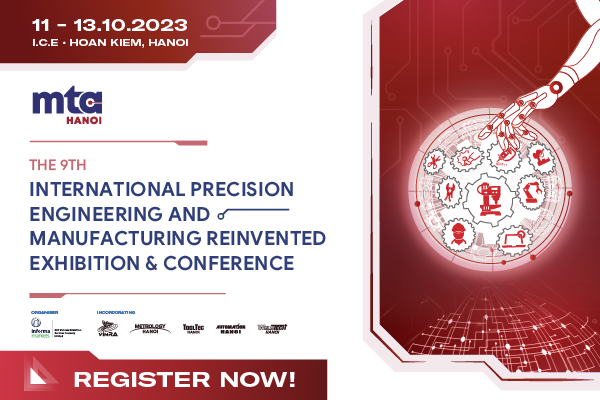 MTA HANOI
MTA HANOI Date2023-10-11~2023-10-13
Venue
Hanoi I.C.E
The 9th International Precision Engineering and Manufacturing Reinvented Exhibition – MTA Hanoi 2023 returns from 11th - 13th October at I.C.E, Hanoi
MTA Hanoi 2023 – the Northern edition of the leading international trade exhibition for precision engineering and manufacturing will officially take place at the International Centre of Exhibition (I.C.E) from October 11th - 13th 2023. The event is considered as an valuable opportunity for Vietnamese mechanical enterprises to access modern technologies, and keep up-to-date with technical advancements from all around the world.
After the successful return of MTA Vietnam 2023 in Ho Chi Minh City in July, Informa Markets continues to organize MTA Hanoi 2023 - a dedicated version for the Northern market. The exhibition is expected to converge over 100+ exhibitors from 13+ countries and territories such as Germany, Turkey, Australia, Japan, Korea, Singapore, Taiwan, Malaysia, Thailand, and other domestic companies. With the exhibition area of over 4,400 m2, during the three-day event, the show is expected to attract over 5,000 trade visitors.
MTA Hanoi 2023 is set to revolutionize the manufacturing landscape in the Northern region by showcasing an extensive array of cutting-edge machines. These innovations are seen as critical in advancing production efficiency within industrial zones spanning Hanoi and its neighboring provinces, including Bac Ninh, Vinh Phuc, Ha Nam, Hung Yen, Hai Duong, Ninh Binh, Phu Tho, Hai Phong, Quang Ninh, and more. Additionally, the event will enrich the knowledge of the industrial workforce through a series of insightful seminars led by top experts. These seminars will delve into topics like semiconductor manufacturing technology, digitalization, and technology transformation, etc.
MTA Hanoi 2023 will feature various products focusing on automation; cutting tools & tooling systems; measurement & testing technology; metal cutting machine; metal forming/ sheet metal cutting machine; mold & die; software and prototyping systems; surface & heat treatment; welding technology and other related services.
According to the post-show report of MTA Hanoi 2022, 74.1% of exhibitors successfully generated new leads; 73.5% of them found investment opportunities at this event. Besides, over 80% of visitors expressed satisfaction with the program, gaining valuable insights on market trends and exploring new potential suppliers.
As a division of the Informa PLC, Informa Markets takes great pride in its role as a premier global organizer of exhibitions. With a remarkable track record of over two decades in conducting MTA Vietnam in Ho Chi Minh City and nearly a decade of successful hosting of MTA Hanoi, this event promises to be a gateway of opportunities for regional businesses. By granting access to cutting-edge machinery and solutions, it aims to bolster the competitiveness of Vietnam's mechanical and manufacturing industry.
More information about the event:
The 9th International Precision Engineering and Manufacturing Reinvented Exhibition (MTA Hanoi 2023)
Date: 11 - 13/10/2023
Time: 9:00 – 17:00
Venue: The International Exhibition Center (I.C.E) at 91 Tran Hung Dao, Hoan Kiem District, Hanoi city, Vietnam.
Fastener World's booth no. is to be determined.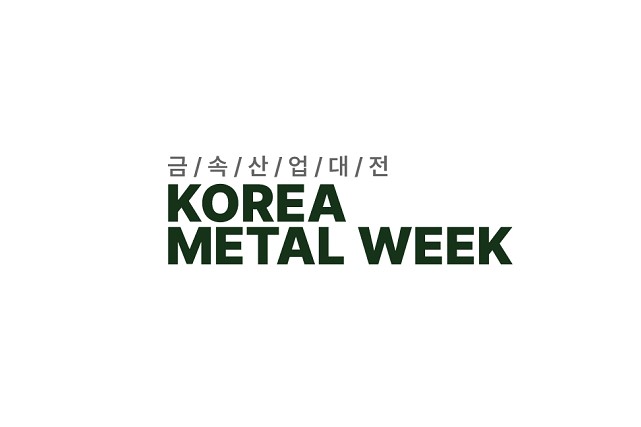 2023-10-18
KOREA METAL WEEK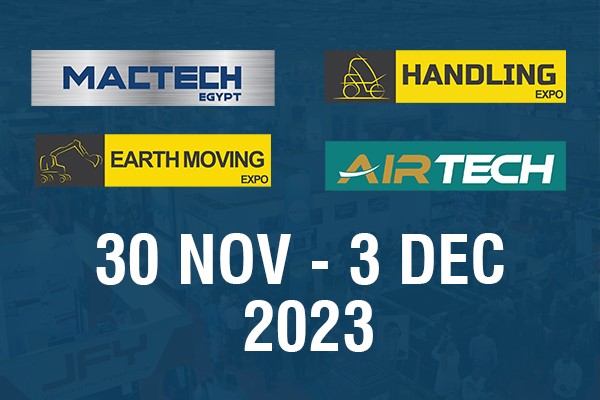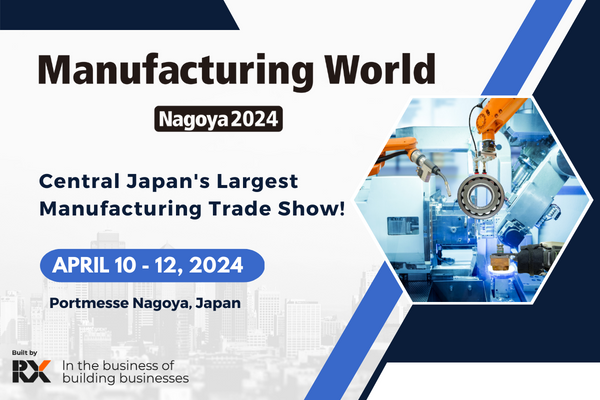 2024-04-10
MANUFACTURING WORLD NAGOYA
2023-10-18
KOREA METAL WEEK
Fastener World's booth no. is to be determined.
2023-11-30
MACTECH EGYPT
Fastener World's booth no. is to be determined.
2024-04-10
MANUFACTURING WORLD NAGOYA
Fastener World's booth no. is to be determined.