To continue to browse our website will mean that you agree us to use Cookie. We use Cookie to provide our service and carry out analysis and marketing. To further understand how we use Cookie, please refer to our Privacy Policy.
Exhibitions News
Exhibitions Review
Online Exhibitions
Buyers info
Exhibitor list
Back to Exhibitions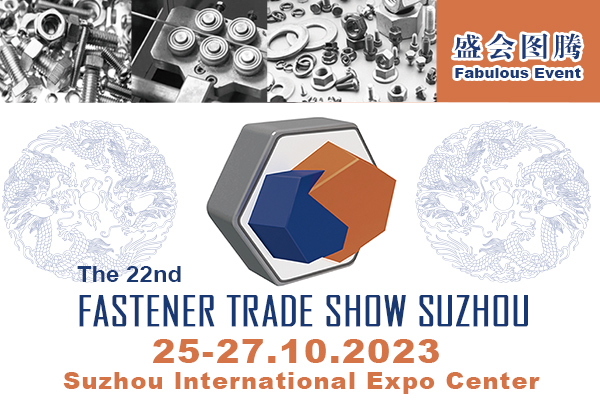 FASTENER TRADE SHOW SUZHOU
FASTENER TRADE SHOW SUZHOU
FASTENER TRADE SHOW SUZHOU Date2023-10-25~2023-10-27
Venue
Suzhou International Expo Center
The 22nd Fastener Trade Show Suzhou
A Grand Festival for Global Fastener Buyers and Suppliers
Fasteners | Equipment | Tools | Molds | Surface Treatment | Raw Materials
Show Name: The 22nd Fastener Trade Show Suzhou
Show Date: October 25 (Wed) -27 (Fri), 2023
Venue: Suzhou International Expo Center
Address: 688 E. Suzhou Avenue, Suzhou industrial Park, Suzhou, Jiangsu Province, China
Organizer: China Fastener Info
Visitors: 12,000 (expected) Exhibitors: Over 400 (expected)
Highlight 1: Large Scale
12,000 sqm exhibition area at 2 exhibition halls, expected 400 exhibitors & 12,000 professional visitors
Highlight 2: International
50% of the exhibitors are export-oriented companies, visitors cover over 30 countries and regions
Highlight 3: One-stop Platform for Purchasing
Full range of exhibits, including fasteners, equipment, molds & tools, surface treatment and raw materials, will be found onsite
As a large international fastener specialized exhibition, the 22nd Fastener Trade Show Suzhou will connect the upstream and downstream of fastener manufacturing industry. Focusing on end users and building a global fastener trade platform are the highlights of the show.
The 21st Fastener Trade Show Suzhou, successfully held during 27-29 October 2021, was highly praised by exhibitors and visitors for its popularity and professionalism.
Suzhou, one of the central cities in Yangtze River Delta, is only 80 km away from Shanghai, and less than 200 km away from Jiaxing, Wuxi, Ningbo, Hangzhou and the like fastener manufacturing cities. Thus the show not only can help you easily connect with most of the fastener manufacturers in China, but also can provide you a good chance to visit their factories, saving your time, money and energy, the most effective way to do your business.
Fasteners
Bolts, studs, nuts, screws, washers, wood screws, tapping screws, pins, rivets, retaining rings, assembly parts & connections, weld screws, and non-standard fasteners
Equipment
Molding equipment: Cold headers, cold extrusion machines, heading machines, nail-making machines, etc.
Thread forming machines: Thread rolling machines, screw rolling machines, threading machines, etc.
Heat-treating facilities: Industrial furnaces, hardening and tempering lines, high-intermediate-frequency induction heating equipment, material annealing furnaces, etc.
Surface treating equipment: Phosphating lines, oxidation oxidating lines, galvanizing lines, Dacromet coating lines, etc.
Auxiliary equipment: Grinding machines, slotters, vibrating disks, marking machines, etc
Testing equipment and devices: Hardmeters, tension and compression testers, monitoring systems for metal processing, automatic inspection machines, coating inspectors, microscopes, optical spectrum analyzers, torque meters, axial force meters, magnetic particle detectors, salt spray testers, etc.
Pre-processing equipment: Wire drawing machines
Molds
Bolt molds: Stock-cutting molds, upper molds (passing punch molds, precise punch dies, cut-off dies, etc.), lower dies (cold heading female dies, reducing dies, thimbles, etc.)
Nut molds: Stock-cutting molds, punch pins, punching dies, forming female dies, thimbles, etc.
Thread forming tools: Thread rolling cylindrical dies, flat dies, screw taps, etc.
Surface Treatment
Surface Treatment Technology: Plating, brunofixing, heat treating, hot dipping galvanizing, phosphating, mechanical galvanizing, dacromet coating
Auxiliary materials: Brighteners, cleaning agents, rust inhibitors, degreasers
Raw Materials
Medium carbon steel, low carbon steel, alloy steel, stainless steel alloy (including wires, rods, plates, tubes and pipes, etc.)
Building Hardware
Building hardware, wire mesh, nails, pipe fittings and malleable iron, etc.
Hardware Tools
Hand tools, power tools, pneumatic tools, auto maintenance tools, garden tools, abrasives, cutting tools, safety products, related accessories & equipment, etc.
Automotive Fasteners
High strength bolts for engine, wheel hub/ wheel bolts & nuts, welding bolts and nuts, chassis fasteners, cold forged parts for seat, fasteners for interior decoration, fasteners for car body.
End-users from auto, electronics & electrical appliance, construction, machinery, hardware and other industries; domestic fastener manufacturers, wholesalers, distributors, suppliers, importers & exporters, buyers from representative offices in China and all over the world, media, associations and organizations.
Fastener World's booth no. is to be determined.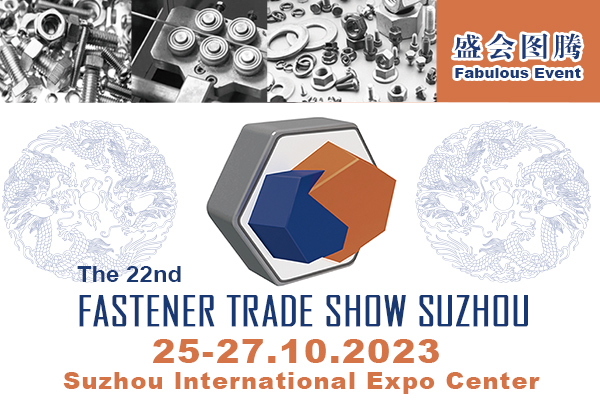 2023-10-25
FASTENER TRADE SHOW SUZHOU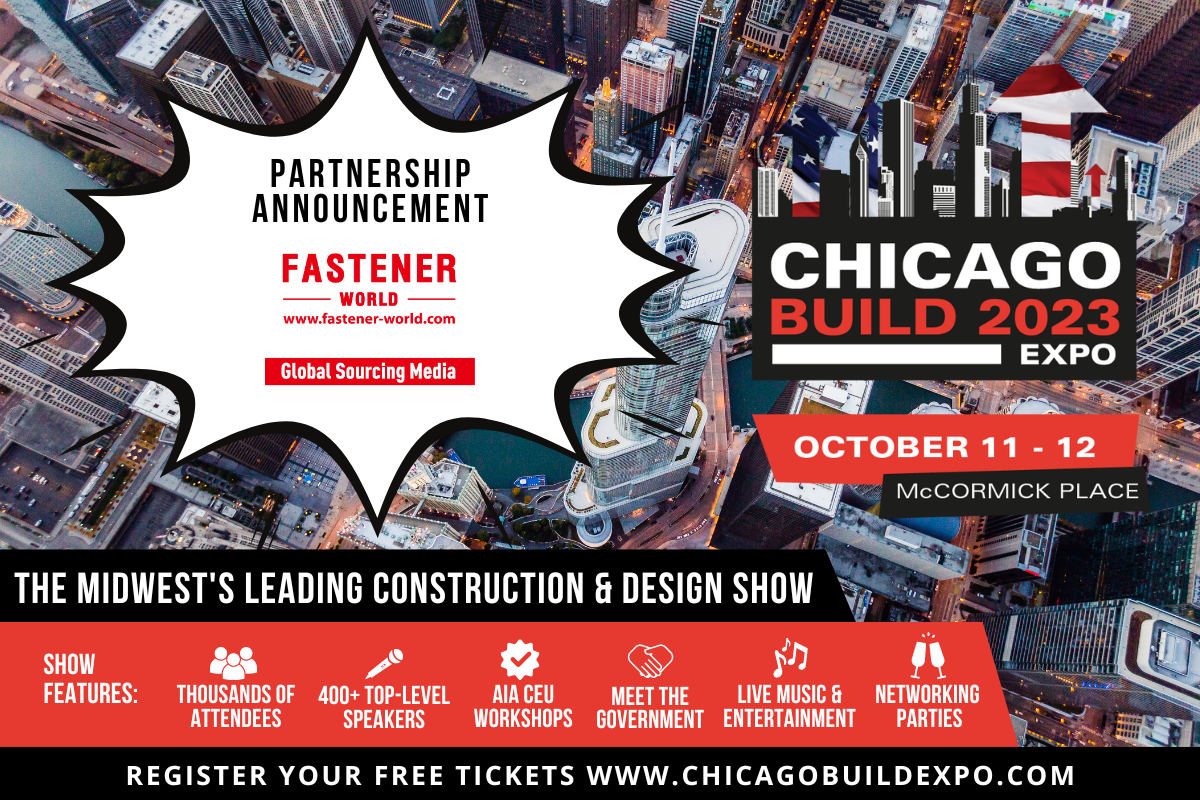 2023-10-11
CHICAGO BUILD EXPO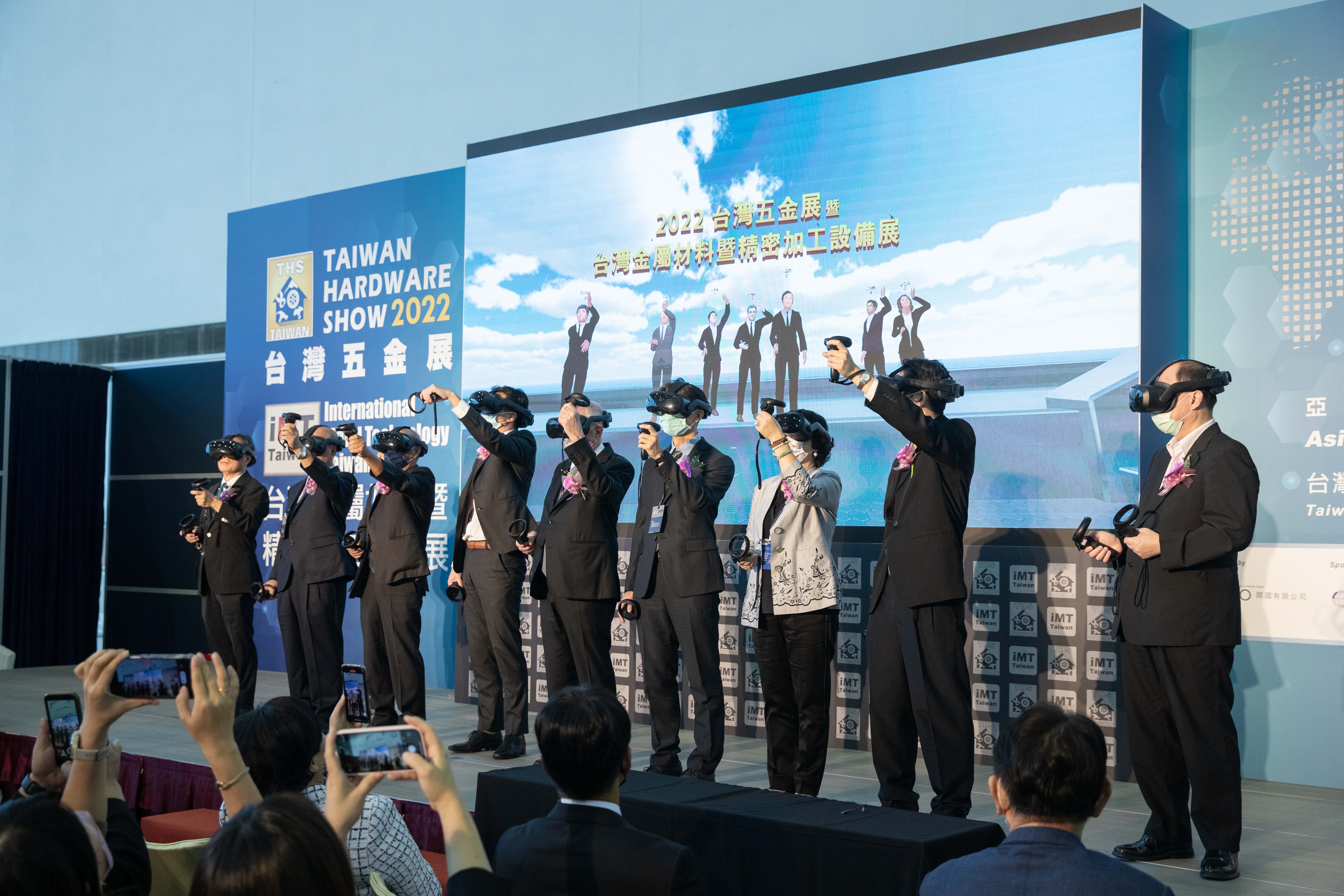 2023-10-18
TAIWAN HARDWARE SHOW
2023-10-25
FASTENER TRADE SHOW SUZHOU
Fastener World's booth no. is to be determined.
2023-10-11
CHICAGO BUILD EXPO
Fastener World's booth no. is to be determined.
2023-10-18
TAIWAN HARDWARE SHOW
Fastener World's booth no. is to be determined.